Senator Tom Cotton was at Arkansas Foundation for Medical Care to talk opioids with various agencies, law enforcement and first responders and to recognize Dr. Kristin Martin for her work with drug addiction and treatment.
Senator Cotton gave opening remarks regarding the rise in the misuse and abuse of Fentanyl. "In many cases, probably when I started in Congress about nine years ago, most Arkansans had not even heard of fentanyl – just an obscure, highly regulated pain drug for certain kinds of medical conditions.   It's gotten worse every year".
He continued on to say that  fentanyl is unlike any drug the country has endured.
Fentanyl is a synthetic opioid that is often used for treating severe pain, such as advanced cancer.
It is 50 to 100 times more potent than morphine, according to the U.S. Centers for Disease Control and Prevention. And, according to the federal Drug Enforcement Administration, just two milligrams is considered a lethal dose.
Rates of overdose deaths involving synthetic opioids other than methadone — including fentanyl and fentanyl analogs — increased more than 56% from 2019 to 2020, according to the CDC. The agency reported that more than 56,000 people died in 2020 from overdoses involving synthetic opioids.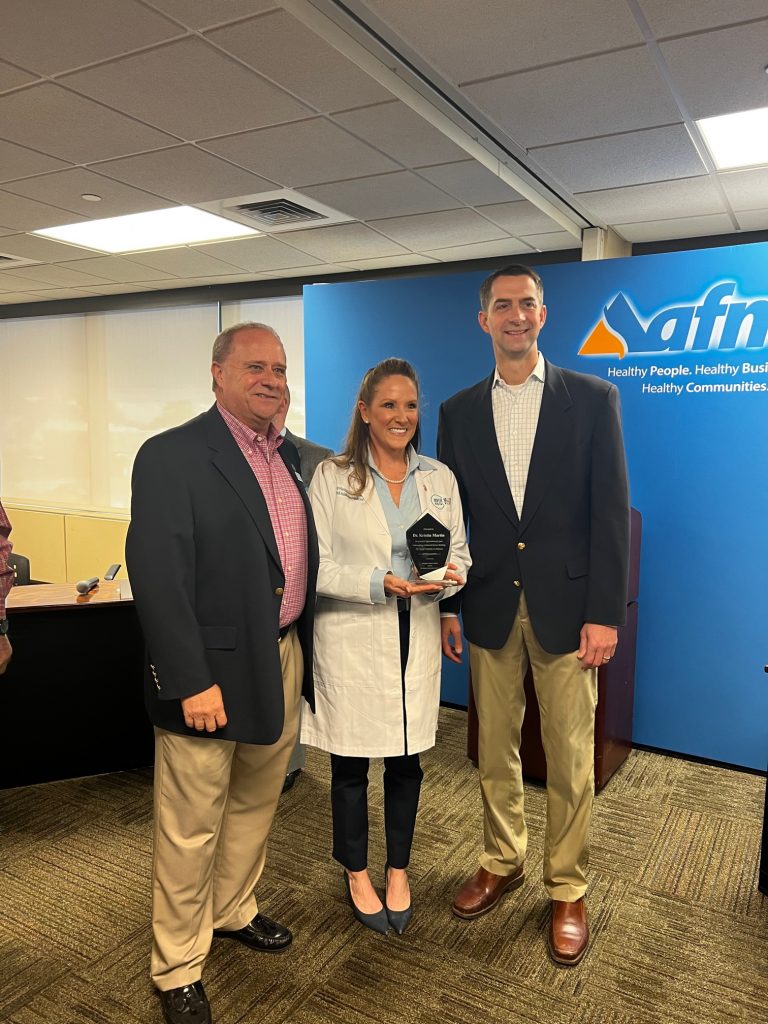 The CDC also says most recent cases of fentanyl-related harm, overdose and death in the country are linked to fentanyl that is made and sold illegally.
According to the agency, fentanyl is often mixed with other drugs, such as heroin or cocaine, with or without the user's knowledge.
Senator Cotton honored Dr. Kristin Martin for her efforts to raise awareness and combat drug addictions in Arkansas.    Dr. Martin is an emergency room physician who, working in the ER during the entire time of the pandemic, stated that she "saw more cases of overdose and mental health crises than I did cases of covid". Dr. Martin is still doing ER work and is now also CEO and Medical Director of River Valley Medical Wellness.   River Valley Medical Wellness offers addiction care to patients and their families.