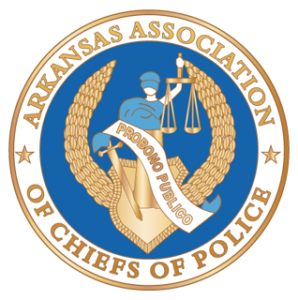 The Arkansas Association of Chiefs of Police announced their legislators of the year on September 28th at the 54th Annual Conference in Little Rock.
President Pro Tem of the Senate, Senator Jimmy Hickey, Jr.  and Speaker of the House, Representative Matthew Shepherd were given the awards for legislator of the year because of their support of law enforcement.
Senator Hickey and Representative Shepherd were instrumental in securing a $5,000 stipend for law enforcement during this year's Fiscal Session.   Both were sponsors of SB 103, now Act 224:
AN ACT TO MAKE AN APPROPRIATION FOR LAW ENFORCEMENT  STIPEND GRANTS FOR THE DEPARTMENT OF FINANCE AND  ADMINISTRATION
This Act set aside $50,000,000 in grant funds to provide law enforcement officers a one-time stipend of $5,000.    This was unprecedented.  With the issues law enforcement is facing today, the whole "defund the police" movement and the low starting salaries at many departments, this couldn't have come at a more important time. Conway Police Chief William Tapley presented the awards.  Here's what he had to say:
"These two gentlemen are to be commended for their efforts in support for law enforcement and for the difference they have made in our officers' lives.  I'm not sure I can properly and appropriately express the impact of this unprecedented action and the lives you have touched and made better.   To honor you and recognize this unprecedented accomplishment on behalf of the Arkansas Association of Chiefs of  Police I would like to thank you and recognize you as our Legislators of the Year."
President Hickey is from Texarkana and has been a member of the Arkansas Senate since 2013.  He was elected President Pro Tem of the Senate in 2020.  Representative Shepherd is from El Dorado and has been in the Arkansas House of Representatives since 2011 and has been Speaker since 2018.